ORLANDO, FL USA (UroToday.com) - Patients undergoing PCNL are usually hospitalized for at least a day following the surgical procedure. Andonian and colleagues presented their initial and largest in the world series of ambulatory PCNL experience.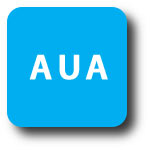 Authors performed review of their experiences of all outpatients who underwent PCNL between March 2007 and May 2013 at McGill and Queen's Universities
A total of 45 outpatient PCNL cases were performed, including 2 calyceal diverticula. All patients were discharged the same day, within hours of PCNL. No patients were admitted overnight in a 23/24-hour short stay ambulatory unit. With the exception of 1 of the calyceal diverticulum patients who received a nephrostomy, all PCNL cases were performed using a tubeless technique. Presently, complete follow-up is available on 42 of 45 patients, as follow up on the 3 most recent patients is pending. Five patients (11.9%) returned to the emergency room within the first 7 postoperative days. Three patients had flank pain/stent colic and were discharged, and 2 patients (4.8%) were admitted – 1 with multiresistant E. coli and 1 with uncomplicated flank pain. Stone-free rate was 93.3% (42/45 patients). Importantly, there were no major surgical complications or deaths.
Andonian and colleagues presented the largest series to date of outpatient PCNL cases. In properly selected patients, outpatient PCNL is feasible. With a postoperative readmission rate of less than 5% and a stone-free rate of 93%, outpatient PCNL appears to be safe and effective in both cases, respectively. Furthermore, same day discharge following PCNL could potentially add value to the health care system through significant cost savings. Prospective studies comparing standard PCNL to outpatient PCNL are warranted.
Presented by Sero Andonian, MD at the American Urological Association (AUA) Annual Meeting - May 16 - 21, 2014 - Orlando, Florida USA
McGill University, Montreal, QC Canada
Written by Zhamshid Okhunov, MD, University of California (Irvine), and medical writer for UroToday.com