ORLANDO, FL USA (UroToday.com) - In this session, results were presented from a series of patients with disorders of sex development (DSD) who were treated by a multidisciplinary surgical team in Chicago. Five children with high urogenital anomalies were treated with the anterior sagittal transrectal approach (ASTRA) in a combined effort with pediatric urology and general pediatric surgery.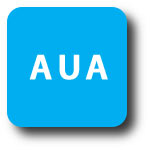 The series was comprised of 4 females with a vaginal confluence > 3 cm from the orifice and 1 boy with Denys-Drash and a symptomatic Mullerian structure. No diverting colostomy was utilized. The patients were operated on at a mean age of 14.2 months (range 7-36 months). Over a follow-up period of 12 months (range 2-22 months), the group had no major complications to report. Only one patient sustained a partial perineal body dehiscence that spontaneously healed. Another patient suffered from clostridium difficile diarrhea after surgery. No rectourethral fistula, anoplasty dehiscence, or fecal incontinence occurred.
These early results suggest that ASTRA is a safe procedure that provides a superior, advantageous exposure without requiring the extensive mobilization that is typically required in the standard perineal approach. This technique was originally described by Dr. Joao Pippi Salle at the Hospital for Sick Children. As this approach is disseminated and popularized, it does facilitate multidisciplinary collaboration to DSD within an institution. However, the long-term continence and vaginal stenosis results remain unknown at this time.
Presented by Diana K. Bowen, MD at the Society for Pediatric Urology (SPU) Annual Meeting held concurrently with the American Urological Association (AUA) Annual Meeting - May 16 - 21, 2014 - Orlando, Florida USA
Northwestern University, Ann & Robert H. Lurie Children's Hospital, Chicago, IL USA
Written by Michaella Prasad, MD of the Medical University of South Carolina, Charleston, and medical writer for UroToday.com