ORLANDO, FL USA (UroToday.com) - Dr. Aria A. Razmaria and colleagues reported that previous literature Gleason pattern 6 prostate cancer lacks the ability to metastasize. The authors' goals were to identify patients with Gleason score 6 and stage T3 disease during the time of diagnosis in addition to reevaluating the prostate tissue pathologies.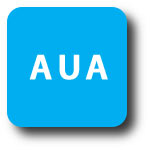 The authors were able to include only 36 cases that met inclusion criteria of Gleason 6, extension outside of the prostate, or seminal vesicle invasion. Pathological slides were then re-reviewed by a GU pathologist for grade, stage, and extent of spread.
They found that 77% of their patients upgraded to 3+4 or 4+3. They also found that 5% had minor components of pattern 4, 9% were down-staged to T2, and 14% were purely Gleason score 6 and T3a stage. Of the cases that were re-reviewed, the authors did not observe any Gleason score 6 and stage T3b disease.
The authors concluded that in Gleason score 6 prostate cancer, they did not see any invasion of cancer into the seminal vesicles. However, they concluded that focal extraprostatic extension in Gleason score 6 cancers may be possible. The oncological relevance of these findings in presence of GLS 6 prostate cancer needs further evaluation. Clinical management can potentially change if these results are confirmed in that one can utilize a different treatment strategy based on the grade and stage of the cancer.
Presented by Aria A. Razmaria, MD at the American Urological Association (AUA) Annual Meeting - May 16 - 21, 2014 - Orlando, Florida USA
Chicago, IL USA
Written by Garen Abedi, MD, University of California (Irvine), and medical writer for UroToday.com