Madrid, Spain (UroToday.com) This poster presentation was one of three posters that won an award for best poster and was therefore presented on a podium. Dr. Adams, an immunologist from Sesen Bio, gave some background on Vicinium™, which is a novel fusion protein designed to increase tumor targeting and drug safety.

Vicinium™ was engineered as a single fusion protein comprising an antibody fragment, peptide tether, and cytotoxic payload. The peptide tether enables the fusion protein to remain intact until it is internalized by the cancer cell; avoiding normal tissue. Anti EpCAM antibody fragment delivers a toxin that kills tumor cells by blocking protein synthesis, as seen in figure 1. This toxin kills both rapidly progressing and slower growing cancer cells. EpCAM overexpression demonstrated in over 98% of high grade non-muscle invasive bladder cancer cells and is minimally expressed in healthy bladder cells. This mechanism has the potential to induce immunogenic cell death.



Figure 1- The Vicinium™ mechanism of action – binding to an EpCAM receptor on the tumor cells, enabling internalization of the Vicinium™ toxin, which in turn disrupts protein synthesis:

The VISTA phase 3 trial (NCT 02449239) was a single-arm, open-label, multi-center registration study in BCG -unresponsive non-muscle invasive bladder cancer patients (NMIBC), taking place in centers around the US and Canada. Patients included in this trial had high-grade Ta, or any T1 and carcinoma in situ (CIS) with or without the papillary disease. Eligible patients were those who have had at least two courses of full dose BCG therapy and recurred with papillary NMIBC less than 30 weeks or with CIS less than 50 weeks after the last BCG instillation was given. Patients were given 30 mg of Vicinium™ in an intravesical instillation buffered in saline and held for two hours in the bladder. The induction was six weekly instillations every two weeks. Later six more instillations were given each week, and once a complete response has been reached, maintenance therapy continued with an instillation every two weeks for two years.

The primary endpoint was complete response-rate (defined as negative cytology, pathology, and cystoscopy), and duration of response. Secondary endpoints included event-free survival, time to disease recurrence, time to cystectomy, progression-free survival, overall survival, safety, and tolerability. A total of 3 patient cohorts were included in the study:


- Cohort 1: CIS with or without papillary tumors that recurred within six months of BCG therapy
- Cohort 2: CIS with or without papillary tumors that recurred more than six months but less than 11 months following BCG therapy
- Cohort 3: Papillary tumors only that recurred within six months of BCG therapy
The results demonstrated a complete response rate of 42% within three months in all CIS patients, as depicted in figure 2. There was a 68% recurrence-free survival rate at three months in patients with papillary lesions only (34 patients). Serious emergent adverse events occurred in 17 patients (13%).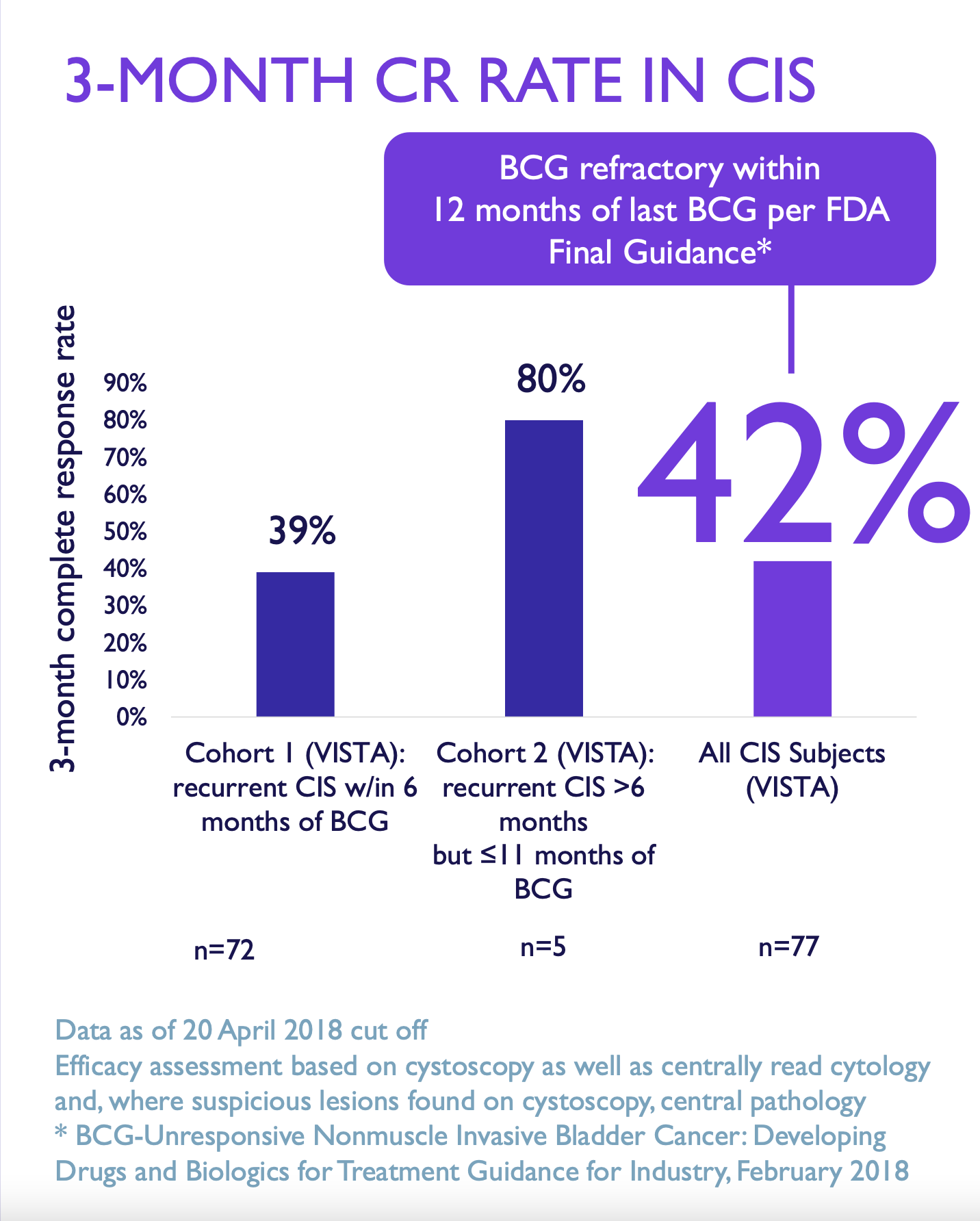 Figure 2 – Three-month complete response rate in CIS:

Dr. Adams concluded that Vicinium™ shows great promise in the treatment of NMIBC BCG unresponsive patients. Prospective controlled randomized studies are the next step to be taken, to validate these results definitively.


Presented by: Adams Gregory, Sesen Bio, Philadelphia, PA, USA