ORLANDO, FL USA (UroToday.com) -
Immune checkpoint inhibitors in CRPC
Dr. Charles Drake showed early results on immune checkpoint inhibitors in patients with metastatic prostate cancer. He started by showing a dramatic response in an RCC patient. He continued by showing exciting response rates to nivolumab in 34 patients with different types of tumors, but noted that none of the castration-resistant prostate cancer (CRPC) patients responded. Dr. Drake hypothesized that this may be because of intratumoral heterogeneity that Dr. Logothetis had previously discussed.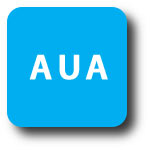 On the heels of this study, ipilumumab was tested in a phase 1 trial of CRPC patients, and this trial actually showed that there was a response. Embedded into the trial was a combination of radiation, and while ipilumumab did not show an increase in response, the trial was small.
Disappointingly, a phase 3 study of ipilumumab in post-docetaxel CPRC patients did not show a difference in the primary endpoint, which was median overall survival (OS). On substratification, however, patients without visceral metastasis did have a response in median OS, and this might be a basis for further trials.
In trying to identify causes for treatment failure, his group showed a CD8:CD4 ratio of 1:2 in CRPC tissue, which is flip-flopped from what is typically found in blood or other tissues and tumors. He hypothesized that CD4 cells might actually be stimulating prostate cancer and that their depletion from tumors may increase therapeutic efficacy of immune checkpoint inhibitors. In order to normalize the CD8:CD4 ratio in prostate tumors (with the intent to increase immune modulator efficacy), he described a randomized trial testing GVAX, degarelix and cyclophosphamide (which depletes tissue CD4 cells), versus degarelix alone, which is currently accruing. He showed data from the first patient which suggested that typical markers like FoxP3 (a T-reg marker) and PD-1 may not be present as expected in prostate cancer-associated T cells. This may be a hurdle to overcome in order to make CRPC amenable to immune checkpoint inhibition.
AUA/NCI Specialized Programs of Research Excellence (SPORE) Joint Workshop
Presented by Charles G. Drake, MD, PhD at the American Urological Association (AUA) Annual Meeting - May 16 - 21, 2014 - Orlando, Florida USA
Johns Hopkins Sidney Kimmel Comprehensive Cancer Center, Baltimore, MD TX USA
Written by Phillip Abbosh, MD, PhD, medical writer for UroToday.com