ORLANDO, FL USA (UroToday.com) - Today's plenary session featured a panel discussion on the "Challenges in the Contemporary Management of Spinal Cord Injured Patients." The discussion was moderated by Dr. Michael J. Kennelly and the panelists included Dr. Emmanuel J. Chartier-Kastler, Dr. John Heesakkers, and Dr. David Ginsberg.
The discussion focused on the role of botulinum toxin A, the role of neuromodulation, and the management of neuropathic stress urinary incontinence (SUI).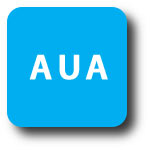 First, Dr. Chartier-Kastler discussed the role of botulinum toxin A in the management of the spinal cord injured (SCI) patient. Treatment indications include detrusor external sphincter dyssynergia and incontinence related to neurogenic bladder. He described a transperineal approach for external sphincter injections with short-term effectiveness for select patients, however, he emphasized the lack of long term data. Intravesical botulinum toxin A injections have a well defined place in bladder management with data that demonstrates a dry rate of 37% and an improvement in up to 76% of spinal cord injury patients.
Next, Dr. Heesakkers discussed the role of neuromodulation and discussed some early data on the use of sacral nerve stimulation (SNS) in spinal cord injury patients. Early data has shown an increase in bladder capacity seen with SNS compared to control subjects. Although the long-term effects of SNS on the SCI population is currently unknown, preliminary results are promising. He also discussed the role of sacral anterior root stimulation and sacral posterior root rhizotom, both of which have been shown to improve continence, defecation efficiency, and erectile function.
Finally, Dr. Ginsberg discussed the management of SUI in the SCI patient. He emphasized the importance of not converting a low-pressure system to a high-pressure system when treating SUI in these patients. Treatment options include injectable agents, puboprostatic slings, artificial urinary sphincters, and bladder neck closure as a last resort treatment.
Overall, the panel came to the consensus that the treatment goals for these patients were to preserve upper tract urinary function and to minimize secondary complications. Treatment options should provide adequate storage at low pressure, adequate emptying without obstruction, and adequate urethral closure.
Moderated by Michael J. Kennelly, MD, FACS at the Society for Pediatric Urology (SPU) Annual Meeting held concurrently with the American Urological Association (AUA) Annual Meeting - May 16 - 21, 2014 - Orlando, Florida USA
Charlotte, NC USA
Written by Lara S. MacLachlan, MD of the Medical University of South Carolina, Charleston, and medical writer for UroToday.com