ORLANDO, FL USA (UroToday.com) - Bladder cancer is a common urological pathology. Surveillance and screening are important aspects. Xianming Ye and colleagues presented results in their development of an automated cystoscope to provide higher efficiency and 3D-user interface.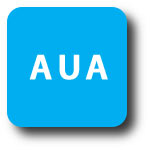 The surveillance system used by the authors consists of a 60 mm wire-driven steering section, which has serially connected 6 sub-segments that alternately rotate in the x- and y- directions. With the advantages of the multiple degrees-of-freedom of the structure, the flexible endoscopic camera can be steered to follow optimized scanning trajectories satisfying safety and design requirements. Video outputs of the SFE are recorded for subsequent 2D image stitching and 3D panorama reconstruction.
The authors were able to show that 60% of the bladder's inner surface can be imaged with 3D reconstruction using an in vitro phantom by stitching 2D images together to get a 3D image. The 3D model was also fully rotational using MATLAB software.
The authors concluded that the proposed cystoscope can improve in quality by increasing the bending angle in the steering section. It is currently 45 degrees, and if increased to 60 degrees, the authors suggested that this may improve their cystoscope design.
There are limitations with the novel technology the authors presented. The time required to acquire the panoramic imaging may limit the ability of its use in a clinical environment. However, with further development, this technology may improve visualization of the bladder.
Presented by Xianming Ye, MD at the American Urological Association (AUA) Annual Meeting - May 16 - 21, 2014 - Orlando, Florida USA
Doha, Qatar
Written by Garen Abedi, MD, University of California (Irvine), and medical writer for UroToday.com