ORLANDO, FL USA (UroToday.com) - Many new minimally invasive approaches to adrenalectomy have emerged in the last 20 years to complement conventional laparoscopy, including robotics, mini-laparoscopy, and laparoendoscopic single-site (LESS) surgery. Dr. Hak Lee presented a study during this session which examined trends in minimally invasive surgery (MIS) in adrenalectomy, internationally, over the past 5 years.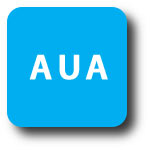 In this multi-institutional study including 18 academic centers in Europe, Asia, South America, and the U.S., a total of 867 adrenalectomies were examined. Overall the most common surgical approach utilized across the institutions remained conventional laparascopy (55%), with LESS surgery the second most common (30%). The majority of LESS cases in the series were performed in Asia (82%) while the vast majority of mini-laparoscopy cases were performed in Europe centers (96%). No difference was seen between the four MIS approaches with regards to major complications (greater than or equal to Clavien grade IIIa), transfusion rate or 30-day readmission rate. The absolute number of adrenalectomies being performed over the last 5 years by the institutions included in the study increased annually.
The authors found that multiport laparoscopy use decreased from 100% of the MIS adrenalectomies in 2008 to just 47% in 2013 in the study institutions. In contrast utilization of LESS surgery increased the fastest at 6.5% per year. Robotic (1.5%/year) and mini-laparoscopic (2.2%/year) approaches experienced much slower growth rates in comparison. With similar surgical outcomes as demonstrated by the study, one must assume that the demonstrated regional differences in utilization of the different MIS approaches must depend upon the availability of the technology necessary, as well as surgeon training and preference.
Presented by Hak J. Lee, MD at the American Urological Association (AUA) Annual Meeting - May 16 - 21, 2014 - Orlando, Florida USA
San Diego, CA USA
Written by Timothy Ito, MD, medical writer for UroToday.com
AUA 2014, #AUA14, laparo-endoscopic single-site (LESS), minimally invasive surgery (MIS), adrenalectomy