ORLANDO, FL USA (UroToday.com) - In this study, Alper Otunctemur and colleagues evaluated the relationship between tumor size and grade with diabetes in patients with renal cancer.
From 2007-2013, the authors enrolled 310 patients who underwent radical nephrectomy for renal cancers in their study. In this patient cohort, they compared fasting glucose levels and HbA1c with respect to tumor size and Fuhrman grade in patients that had diabetes versus those that did not.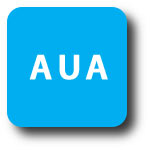 The mean age of patients in the study was 64.3 in the diabetes group, while it was 58.4 in the non-diabetic group. The authors found that tumors over 7cm and those with Fuhrman grade 3 or higher were more common in patients with diabetes. Specifically, in the diabetes group, 51% of patients had tumors greater than 7cm in diameter and 53% had higher than 3 Furhman grade 3 tumors. These percentages were found to be lower in the non-diabetes group.
The authors concluded that renal cancer may be more aggressive in patients with diabetes. If these findings are validated in other patient populations, aggressive treatment for diabetes should be studied progressively to see if those patients with more aggressive treatment have lower odds of being diagnosed with renal cancer. It will be useful to have data on the type of medications, such as metformin, the patients in the sample were on. Any diabetes drug can be important covariates in an association of diabetes and renal cell carcinoma.
Presented by Emin Ozbek, MD at the American Urological Association (AUA) Annual Meeting - May 16 - 21, 2014 - Orlando, Florida USA
Istanbul, Turkey
Written by Garen Abedi, MD, University of California (Irvine), and medical writer for UroToday.com