ORLANDO, FL USA (UroToday.com) - Dr. E. Jason Abel opened the presentation by stating that approximately 25% of renal cell carcinoma (RCC) patients demonstrate evidence of systemic metastases at the initial diagnosis. Moreover, although two randomized controlled trials (EORTC30947 & SWOG 8949) have demonstrated improved overall survival for patients who undergo cytoreductive nephrectomy (CN) before systemic therapy, the natural history of metastatic RCC (mRCC) is quiet variable.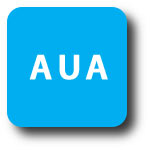 Due to this variability in oncological outcome of these patients, he stated that an accurate and validated model to predict survival is critical in the selection of patients for a morbid, and likely a challenging surgery. He added that studies have shown patients who have sarcomatoid de-differentiation are not ideal candidates for CN, however, it's difficult to identify preoperatively. Other poor prognosticators are: poor performance status and bulky metastatic disease.
He then went on and presented some of nomograms and predictive models, based on preoperative variables, which have been able to provide reasonable survival estimates at 6 and 12 months after the CN. Some of the most common preoperative risk factors in a majority of these predictive models are: serum albumin (< lower limit of normal value), serum LDH (> upper limit of normal), liver metastasis, symptoms due to metastatic disease, retroperitoneal lymph node involvement, supra-diaphragmatic lymph node involvement, and clinical T stages 3 or greater. He acknowledged that even though predictive models for cystoreductive nephrectomy are based on "multiple system estimates," the number of existing studies is limited to show who can benefit from the CN surgery.
In concluding slides, he mentioned that targeted therapy has become the first-line treatment of most mRCC patients, but durable complete responses to systemic therapy alone are non-existent. Available data suggesting a continued benefit for CN are awaiting results of the randomized clinical trial, CARMENA (2016). Until then, without complete and reliable responses from systemic therapy, CN will remain as an integral part of the multi-disciplinary approach.
Given the numerous clinical factors that have been shown to be associated with survival in mRCC, predictive models aid patients and physicians in the difficult decision-making process related to pursuing a surgical intervention or adjuvant therapy.
Presented by E. Jason Abel, MD, FACS at the American Urological Association (AUA) Annual Meeting - May 16 - 21, 2014 - Orlando, Florida USA
Department of Urology, University of Wisconsin
Written by Reza Mehrazin, MD, medical writer for UroToday.com