ORLANDO, FL USA (UroToday.com) - It is debated about the usefulness of PET/CT scans for the evaluation of patients with increasing PSA levels who have had radical prostatectomies. The evidence for patients with PSA of less than 1 ng/ml is poor. As such, Giuseppe Simone and colleagues assessed the role of 18F-Fluorocholine PET/CT in evaluating tumor recurrence in patients with early detection.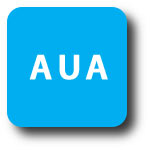 One hundred forty-six patients were included in the study. All patients had PSA levels between 0.2 and 1. Patients who received adjuvant treatment after radical prostatectomy, and with positive conventional imaging, were excluded by the authors.
The authors found that median trigger PSA was 0.6ng/ml. In the overall patient cohort, PET/CT was positive in 76% of patients. They also found that sensitivity, specificity, positive and negative predictive values and accuracy were 79.4%, 70.0%, 97.3%, 20.0%, and 78.7% respectively. Trigger PSA of greater than 0.6 and PSA-V greater than 0.04 were found to predict positive findings on PET/CT.
The authors concluded that PET/CT is a reasonable management choice in patients with PSA less than 1 ng/ml in order to detect prostate cancer recurrence early on. It may also be worthwhile to compare PET/CT to MRI in a similar cohort of patients to assess which method may be useful for evaluation of patients with history of radical prostatectomies. Low negative predictive value, however, remains the negative predictive value of this imaging study. As CT can expose patients to radiation, consideration should be given to none-radiation methods if they perform similarly to PET/CT scanning.
Presented by Giuseppe Simone, MD at the American Urological Association (AUA) Annual Meeting - May 16 - 21, 2014 - Orlando, Florida USA
Rome, Italy
Written by Garen Abedi, MD, University of California (Irvine), and medical writer for UroToday.com