HOLLYWOOD, FL USA (UroToday.com) - Objective: To prospectively examine the effect of modem bariatric surgery on 24-hour urine parameters of patients in a comprehensive care bariatric practice.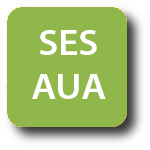 Methods: Forty-seven consecutive patients in our comprehensive bariatric care program underwent serum and 24-hour urine analysis preoperatively, and 30 returned at 12 months for repeat testing. Paired comparisons for serum metabolite and 24-hour urine measures were performed using a Wilcoxon signed-rank test for continuous variables and McNemar's test for categorical variables. All statistical tests were two-sided, with threshold of significance set at p=0.05.
Results: All 30 patients with pre-operative and 12 month follow-up analysis were free of stone events. Twenty (67%) had Roux-en-Y gastric bypass (RYGB), six (20%) had laparoscopic gastric banding (LGB) and four (13%) had laparoscopic sleeve gastrectomy (LSG).
Twenty-four-hour urinary parameters were available for 27 patients. Median urine oxalate (mmol) was 0.29 preoperatively and 0.21 at 12 months (p=0.048). Median urine calcium (mg) was 143 preoperatively and 180 at 12 months (p=0.11). Median citrate excretion was 527 preoperatively and 782 at 12 months (p=0.22). Median serum creatinine was 0.7 preoperatively and 0.8 at 12 months (P<0.001). These trends were preserved with the exclusion of LGB and LSG patients.
Conclusions: Although much improved compared to historical literature, modem bariatric surgery (RYGB, LGB, and LSG) as part of a comprehensive bariatric program can still demonstrate alterations of select urinary parameters (particularly oxa­ late and citrate) in select patients associated with an increased risk of urolithiasis at one year follow-up.
Presented by: Ryan Hutchinson, MD,1 Alexander S. Parker, PhD,2 Michelle Arnold, MS,2 Steven P. Bowers, MD,3 William E. Haley, MD,4 Nancy Diehl, MS,2 Ronald Stone, RD,4 Scott A. Lynch, MD,3 C. Daniel Smith, MD,3 and David D. Thiel, MD1 at the 78th Annual Meeting of the Southeastern Section of the AUA- March 20 - 23, 2014 - Hollywood, Florida USA
1 Mayo Clinic Department of Urology, Jacksonville Florida;
2 Mayo Clinic Department of Health Sciences Research, Jack­ sonville Florida;
3 Mayo Clinic Department of General Surgery, Jacksonville Florida;
4 Mayo Clinic Department of Nephrol­ ogy, Jacksonville Florida