HOLLYWOOD, FL USA (UroToday.com) - Introduction and Objectives: Tubeless percutaneous nephrolithotomy (tPNL) has become a widely accepted practice, having been shown to be safe and efficacious for the treatment of renal calculi with high stone−free and low complication rates. We sought to evaluate whether body mass index (BMI) has an impact on the outcomes of tPNL.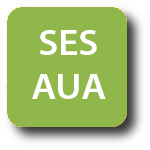 Methods: We retrospectively reviewed demographic and clinical characteristics of patients who underwent tPNL at our institution from 2006−2011. Specifically, stone−free rates (no residual fragments at 3 month imaging) complications (Clavien−Dindo classification) and hospital length of stay (LOS) were assessed. Patients were divided into 4 groups based on BMI: normal < 25, overweight 25−29.9, obese 30−34.9 and morbidly obese ≥ 35. Baseline characteristics and outcomes were compared between BMI groups. Multivariable logistic regression models were used to evaluate the independent contribution of BMI as predictor of the outcomes.
Results: Overall, 268 patients were identified who fulfilled study requirements.
Obese or morbidly obese patients comprised 50% of the study population (BMI >30). The overall stone free and complication rates were 52.5% and 19.0%, respectively (Table). Minor (1−2) and severe (3−4) complication comprised 10.4% and 8.6%, respectively. Univariate and multivariable analyses revealed no association between BMI and stone−free or complication rates. However, patients with a normal BMI had significantly higher transfusion rates (p=0.005), and were significantly more likely to have a prolonged hospital stay (≥ 2 days), when compared to an overweight BMI (p=0.032).
Conclusion: In this study, BMI did not impact the stone−free rates, or overall and severe complication rates of tPNL. The relatively low stone free rate may reflect the use of a strict radiographic criteria, stone complexity and absence of routine secondary procedures. Normal BMI was found to be a risk factor for prolonged hospital stay, which may be due to an increase in clinically significant bleeding in this patient population. Tubeless PNL appears to be a safe and effective procedure for the treatment of renal calculi, independent of BMI.
Presented by: Nicholas Kuntz,1 Andreas Neisius,2 Gastón Astroza,3 Matvey Tsivian,1 Muhammad Iqbal,1 Fernando Cabrera,1 Ramy Youssef MD,1 Richard Shin,1 Charles Scales,4 Michael Ferrandino,1 Glenn Preminger,1 and Michael Lipkin1 at the 78th Annual Meeting of the Southeastern Section of the AUA - March 20 - 23, 2014 - Hollywood, Florida USA
1Division of Urologic Surgery, Duke University Medical Center, Durham, NC, USA;
2University Medical Center Mainz, Department of Urology, Mainz, Germany;
3Universidad Católica de Chile. Santiago, Chile;
4Duke Clinical Research Institute, Division of Urologic Surgery, Duke University Medical Center, Durham, NC, USA