HOLLYWOOD, FL USA (UroToday.com) - Introduction: There has been an increase in microbial resistance to quinolone antibiotics and subsequent rise in infectious complications following transrectal ultrasound guided prostate biopsy (TRUS pBx) in recent years.
We sought to describe post-TRUS pBx infectious complications at Vanderbilt and compare our historic rates to a contemporary series following an institutional effort to modify our standard antibiotic prophylaxis protocol based on our local antibiogram.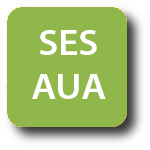 Methods: We performed a retrospective comparison of a historic cohort of men between 2008-2010 who underwent TRUS pBx following antibiotic prophylaxis with at least 3 days of peri-procedural fluoroquinolone (standard antibiotic protocol - SP), versus a contemporary cohort of men between 2011-2013 who underwent prophylaxis with single dose ceftriaxone or gentamicin plus a single dose of oral fluoroquinolone at the time of biopsy (modified antibiotic protocol - MP). All men who underwent TRUS pBx during these time periods were included. Infectious complications were extracted from the patient chart. Univariate and multivariate statistical analyses were performed to determine significant predictors of infectious complications, in particular use of the SP versus MP.
Results: A total of 2003 patients were included (1175 SP and 828 MP). Age, history of quinolone use, biopsy setting (operating room vs. outpatient), diabetic status, and number of previous biopsies was similar between the two groups. In the SP group, there were 75 infectious complications (6.1%) compared to 18 (2.2%) in the MP group (p < 0.05). 48% and 33% of cultures were fluoroquinolone resistant, respectively. On multivariate analysis, previous quinolone use and TRUS pBx performed in the operating room predicted higher infection rates (OR 1.93 and 2.00, respectively, p < 0.05). Furthermore, patients who underwent TRUS pBx with the MP had a significantly lower likelihood of infectious complications (OR 0.22, p < 0.05) when controlling for other known factors influencing infections.
Conclusions: Institutional modification of our antibiotic prophylaxis protocol reduced the risk of infectious complications in men undergoing TRUS prostate biopsy.
Presented by: Harras B. Zaid MD, Chad Ritch MD, MBA, Daniel Sun BS, Kirk A. Keegan MD, MPH, Jacob Ark MD, Roger Dmochowski MD, David F. Penson MD, MPH, Sam S. Chang MD, Daniel A. Barocas MD MPH, and Michael S. Cookson MD, MMHC at the 78th Annual Meeting of the Southeastern Section of the AUA - March 20 - 23, 2014 - Hollywood, Florida USA
Vanderbilt University Medical Center, Department of Urologic Surgery, Nashville, TN USA