HOLLYWOOD, FL USA (UroToday.com) - Introduction: There has been a dramatic increase in the use of robotic surgery for prostatectomy. However, this approach may not be optimal in patients who have had kidney transplants, prior pelvic surgery, extensive abdominal surgery or mesh placement.
Further, morbidly obese patients may not tolerate the positioning or physiologic stress of pneumoperitoneum necessary to perform robotic prostatectomy. Radical perineal prostatectomy (RPP) may be a desirable surgical option in these situations, especially in the setting of low- or intermediate-risk disease.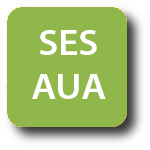 Methods: We retrospectively reviewed our prospectively maintained database of patients who underwent RPP between 2002 and 2012 for clinically localized disease, and who were followed at least 3 months postoperatively. Preoperative factors included demographics, PSA, biopsy Gleason score, clinical stage and reason for referral. Postoperatively, patients were followed routinely for biochemical recurrence (BCR), physical exam change or radiographic evidence of disease recurrence. BCR was defined as PSA rise to ≥ 0.2 after nadir to < 0.1. Time to recurrence was analyzed for patients who demonstrated BCR.
Results: A total of 206 patients met inclusion criteria. The median age was 59 (range 39-70). The biopsy Gleason score ranged from 6-9 (median 3+3=6). 74 patients (36%) were referred for RPP secondary to history of renal transplant, extensive abdominal/pelvic surgery or mesh placement. 58 men (28%) were referred for RPP due to morbid obesity, intolerance of positioning or pneumoperitoneum for attempted robotic surgery, or presumed intolerance of such. Together, this resulted in 132 patients unable/presumably unable to undergo robotic prostatectomy.
The median follow-up for all patients was 3.0 years (IQR 1.3-6.0 years). A total of 38 patients (18.4%) experienced BCR at a median 2.1 years (IQR 0.7-3.4 years). Of the recurrences, 25 (66%) were pathologic Gleason score 7 or higher and 8 (21%) were pathologic stage T3a or higher. 96% were continent, wearing zero pads or 1 safety pad at last follow-up. 19% were potent without pharmacologic or mechanical assistance, and an additional 60% had achieved potency adequate for intercourse without surgical intervention, for a total 163/206 (79%) potency at last follow-up. There were very few complications: two rectal injuries (1.0%), one symptomatic DVT (0.5%) and three patients required blood transfusions (1.5%).
Discussion: RPP is an option that should be considered for men with prostate cancer who are surgical candidates, but are unsuitable for robotic prostatectomy. This includes men with a history of pelvic or abdominal surgery or those who cannot, or may not tolerate the conditions required for robotic prostatectomy.
Presented by: Taylor B. Vaughan, Austin B. DeRosa, James S. Rosoff, Ryan T. Voskuil, Alisa M. Tykal, and Thomas E. Keane at the 78th Annual Meeting of the Southeastern Section of the AUA- March 20 - 23, 2014 - Hollywood, Florida USA
Medical University of South Carolina, Charleston, SC USA