ORLANDO, FL USA (UroToday.com) - Dr. Aaron Weinberg presented his results of a comparison of national practice patterns between urologists and gynecologists in the utilization of abdominal sacrocolpopexy (ASC). A query of the American College of Surgeons National Surgical Quality Improvement Project (NSQIP) database was performed using CPT codes to identify patients undergoing both minimally invasive and open ASC.
FREE DAILY AND WEEKLY NEWSLETTERS OFFERED BY CONTENT OF INTEREST
Did you find this article relevant? Subscribe to UroToday-GUOncToday!
The fields of GU Oncology and Urology are advancing rapidly including new treatments, enrolling clinical trials, screening and surveillance recommendations along with updated guidelines. Join us as one of our subscribers who rely on UroToday as their must-read source for the latest news and data on drugs. Sign up today for blogs, video conversations, conference highlights and abstracts from peer-review publications by disease and condition delivered to your inbox and read on the go.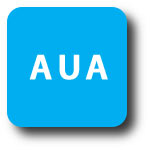 A total of 1 492 patients who underwent ASC between 2007 to 2012 were identified from the NSQIP. Urologists performed 13.3% of the procedures and gynecologists performed the remaining 86.7%. Over the 5-year study period, the percentage of ASCs performed by urologists significantly decreased relative to gynecologists (P < 0.001). Urologists performed ASC on older patients and were less likely to perform concomitant hysterectomies when compared to gynecologists. There was no difference observed in the performance of a comcomitant mid-urethral sling procedure.
This study suggests that the proportion of ASCs performed by urologists is declining relative to gynecologists. This decline in the urologists' share of ASC could negatively impact resident training and further limit the utilization of ASC by urologists.
Presented by Aaron Weinberg at the Society for Pediatric Urology (SPU) Annual Meeting held concurrently with the American Urological Association (AUA) Annual Meeting - May 16 - 21, 2014 - Orlando, Florida USA
Columbia University Medical Center, New York, NY USA
Written by Lara S. MacLachlan, MD of the Medical University of South Carolina, Charleston, and medical writer for UroToday.com