ORLANDO, FL USA (UroToday.com) - Dr. Hadley Wood opened her talk by relating a compelling story of one of her myelomeningocele patients, who never received adequate transitional care from pediatric urology to adult urology, and who presented to her with devastating urethral erosion from years of chronic indwelling Foley catheter use.
FREE DAILY AND WEEKLY NEWSLETTERS OFFERED BY CONTENT OF INTEREST
Did you find this article relevant? Subscribe to UroToday-GUOncToday!
The fields of GU Oncology and Urology are advancing rapidly including new treatments, enrolling clinical trials, screening and surveillance recommendations along with updated guidelines. Join us as one of our subscribers who rely on UroToday as their must-read source for the latest news and data on drugs. Sign up today for blogs, video conversations, conference highlights and abstracts from peer-review publications by disease and condition delivered to your inbox and read on the go.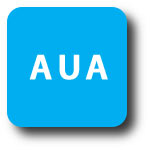 She clearly defined transitional care as the process for ensuring high-quality, developmentally appropriate health care services, in an uninterrupted manner, as a patient moves from adolescence to adulthood. The need for transitional care is in the numbers. There are 4.4 million children between the ages of 12 to 18 with special needs in the United States, with myelomeningocele as the most common congenital disorder. A study performed in 2009 demonstrated that only 40% of these children met the national standard for care, and a recent study in 2013 showed no improvement in these numbers.
She also presented a cost-analysis model that could prevent costly outcomes in this patient population. She calculated that 10 years of surveillance care would amount to $55,000, while the cost of 4-months of dialysis is $59,900. Clearly, the economics are in the favor of high-quality surveillance care to avoid the costly complications of inadequate care. The collaboration of both community urologists and urologic congenitalists is necessary to adequately provide transitional care. Community urologists would need to help provide the surveillance care, with appropriate referrals and follow-up care, as some of these patients have barriers to access to tertiary centers in urban settings. Urologic specialists need to establish pathways and guidelines to assist the community urologists, in addition to facilitating the specialized care of the patient. There is a clear need for further research and collaboration in this field, with Dr. Wood concluding her lecture with the statement that her lecture wasn't a State-of-the-Art lecture, but more of a "State-of-the-Void lecture."
Presented by Hadley Wood at the Society for Pediatric Urology (SPU) Annual Meeting held concurrently with the American Urological Association (AUA) Annual Meeting - May 16 - 21, 2014 - Orlando, Florida USA
Cleveland Clinic, Cleveland, OH USA
Written by Lara S. MacLachlan, MD of the Medical University of South Carolina, Charleston, and medical writer for UroToday.com