ORLANDO, FL USA (UroToday.com) - This group analyzed a novel hypospadias classification method for its correlation with surgical outcomes. The GMS score includes a scale of 1-4 for the following components: G – glans size/urethral plate quality, M – meatal location, and S – degree of shaft curvature. A group of 262 patients were prospectively assigned a score, and 37 children (14.1%) experienced at least one complication. For every unit increase in GMS score, the likelihood of a postoperative complication increased with degree of chordee emerging as an independent predictor of fistula in multivariate analysis. Patients with S4 were 27-times more likely to develop a fistula than patients designated as S1.
FREE DAILY AND WEEKLY NEWSLETTERS OFFERED BY CONTENT OF INTEREST
Did you find this article relevant? Subscribe to UroToday-GUOncToday!
The fields of GU Oncology and Urology are advancing rapidly including new treatments, enrolling clinical trials, screening and surveillance recommendations along with updated guidelines. Join us as one of our subscribers who rely on UroToday as their must-read source for the latest news and data on drugs. Sign up today for blogs, video conversations, conference highlights and abstracts from peer-review publications by disease and condition delivered to your inbox and read on the go.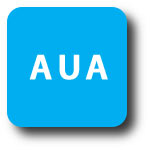 Hypospadias clearly continues to be an enigma as well as a source of frustration to many practitioners, as this topic engendered much interest, and with each group of presentations, a lively discussion ensued. Surgeons continue to apply creative approaches to address this problem. Once again, a plea was made for multi-institutional randomized trials to address questions surrounding testosterone supplementation. Standard definitions and measurements also need to be agreed upon to facilitate a comparison of results from different institutions.
Presented by Angela M. Arlen, MD at the Society for Pediatric Urology (SPU) Annual Meeting held concurrently with the American Urological Association (AUA) Annual Meeting - May 16 - 21, 2014 - Orlando, Florida USA
Emory University School of Medicine, Department of Pediatrics, Altanta, GA USA
Written by Michaella Prasad, MD of the Medical University of South Carolina, Charleston, and medical writer for UroToday.com