ORLANDO, FL USA (UroToday.com) - The second day of the Society for Pediatric Urology (SPU) meeting commenced with a session on hypospadias. Multiple different techniques were presented to address the problems that are familiar to all pediatric urologists who tackle this pathology. A few of the presentations will be highlighted, as a variety of topics were covered.
FREE DAILY AND WEEKLY NEWSLETTERS OFFERED BY CONTENT OF INTEREST
Did you find this article relevant? Subscribe to UroToday-GUOncToday!
The fields of GU Oncology and Urology are advancing rapidly including new treatments, enrolling clinical trials, screening and surveillance recommendations along with updated guidelines. Join us as one of our subscribers who rely on UroToday as their must-read source for the latest news and data on drugs. Sign up today for blogs, video conversations, conference highlights and abstracts from peer-review publications by disease and condition delivered to your inbox and read on the go.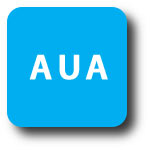 A unique graft substitute was offered in the form of lingual mucosa. Dr. Ahmed Sakr from the Zagazig University in Egypt presented a series of patients who were treated with a graft harvested from the surface of the tongue. Remarkably, grafts of nearly 3cm in length were obtained (mean 2.7 +/- 0.9cm). Twenty patients were repaired with ventral onlay grafts in one stage, and 17 patients were corrected by two-stage dorsal inlay urethroplasty. Primary donor site complications included pain and numbness with concomitant slurred speech, which spontaneously resolved by the 6th day. Complications were reported in 9 patients (24.3%), but overall, this graft material shows promise.
Presented by Ahmed Sakr at the Society for Pediatric Urology (SPU) Annual Meeting held concurrently with the American Urological Association (AUA) Annual Meeting - May 16 - 21, 2014 - Orlando, Florida USA
Zagazig, Egypt
Written by Michaella Prasad, MD of the Medical University of South Carolina, Charleston, and medical writer for UroToday.com