ORLANDO, FL USA (UroToday.com) - In recent years, statins have been associated with better survival rates in patients with renal cortical neoplasms. Hak Lee and colleagues evaluated the role of statins in RCC patients post surgery.
FREE DAILY AND WEEKLY NEWSLETTERS OFFERED BY CONTENT OF INTEREST
Did you find this article relevant? Subscribe to UroToday-GUOncToday!
The fields of GU Oncology and Urology are advancing rapidly including new treatments, enrolling clinical trials, screening and surveillance recommendations along with updated guidelines. Join us as one of our subscribers who rely on UroToday as their must-read source for the latest news and data on drugs. Sign up today for blogs, video conversations, conference highlights and abstracts from peer-review publications by disease and condition delivered to your inbox and read on the go.
This was a multi-center study in which, the authors selected patients who had dyslipidemia prior to surgery or developed it after surgery. The authors wanted to primarily look at progression-free survival and cancer-specific and overall survival as secondary outcomes.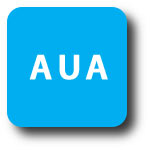 The authors were able to identify 155 patients with dyslipidemia. They found that patients on statins had higher progression-free survival than patients who were not on statins (91% vs. 70%). Statins were also associated with higher progression-free survival and improved cancer-specific survivals in this study cohort.
The authors concluded that statins improve the outcome of patients with RCC, specifically their progression-free survival and cancer-specific survival. Although larger studies in RCC patients are needed to confirm these findings, statins may provide a tremendous benefit for patients in terms of giving them more time to discuss further therapy for their disease with their urologist. Prospective studies will likely be useful and necessary to confirm the significant findings seen in this study in addition to studying the mechanism involved with this association.
Presented by Hak Lee, MD at the American Urological Association (AUA) Annual Meeting - May 16 - 21, 2014 - Orlando, Florida USA
San Diego, CA USA
Written by Garen Abedi, MD, University of California (Irvine), and medical writer for UroToday.com