ORLANDO, FL USA (UroToday.com) - Management of renal masses involves extirpative treatment, ablation, and active surveillance. Nishant Patel and colleagues examined national trends in the management of renal masses, specifically those with benign histology.
FREE DAILY AND WEEKLY NEWSLETTERS OFFERED BY CONTENT OF INTEREST
Did you find this article relevant? Subscribe to UroToday-GUOncToday!
The fields of GU Oncology and Urology are advancing rapidly including new treatments, enrolling clinical trials, screening and surveillance recommendations along with updated guidelines. Join us as one of our subscribers who rely on UroToday as their must-read source for the latest news and data on drugs. Sign up today for blogs, video conversations, conference highlights and abstracts from peer-review publications by disease and condition delivered to your inbox and read on the go.
The authors used the Nationwide Inpatient Sample from 1998-2011 for their study. They excluded patients with diagnosis of renal cell carcinoma and then evaluated patients who underwent radical nephrectomy (RN), partial nephrectomy (PN) or thermal ablation. They then compared the rates of these procedures.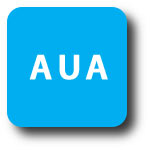 They identified a total of 38 917 procedures that were performed. Renal mass procedures increased until 2008 and then declined and stabilized from 2009 to 2011. Surgeons performed more partial nephrectomy and ablative therapy as years went by while radical nephrectomy utilization decreased.
They concluded that even though surgical treatment of benign renal masses increased until 2008, it has stabilized since. In addition, partial nephrectomy has been the primary management strategy for benign renal masses. The authors also concluded that more investigation is necessary for evaluating the mechanisms behind these trends. All treatment decisions are made prior to surgery. The trends in the management of renal masses are showing that more benign lesions are being treated by less invasive treatments such as partial nephrectomy and active surveillance.
Presented by Hak Lee, MD at the American Urological Association (AUA) Annual Meeting - May 16 - 21, 2014 - Orlando, Florida USA
San Diego, CA USA
Written by Garen Abedi, MD, University of California (Irvine), and medical writer for UroToday.com