ORLANDO, FL USA (UroToday.com) - Prostate cancer biomarkers have tremendous potential to influence decisions regarding treatment and active surveillance. The CCP (cell cycle progression) score is a 46-gene expression level biomarker already known to be a robust predictor of prostate cancer outcomes. Dr. Jack Cuzick and colleagues performed validation of the CCP score and a combined clinical risk score (CCR + clinical variables) for predicting disease-specific mortality (DSM) in a cohort of conservatively managed patients diagnosed by needle biopsy. CCP score was calculated by extracting mRNA from prostate needle biopsy specimens in 757 men diagnosed with clinically localized prostate cancer. The primary endpoint was disease specific mortality, with a mean clinical follow-up of 10.6 years.
FREE DAILY AND WEEKLY NEWSLETTERS OFFERED BY CONTENT OF INTEREST
Did you find this article relevant? Subscribe to UroToday-GUOncToday!
The fields of GU Oncology and Urology are advancing rapidly including new treatments, enrolling clinical trials, screening and surveillance recommendations along with updated guidelines. Join us as one of our subscribers who rely on UroToday as their must-read source for the latest news and data on drugs. Sign up today for blogs, video conversations, conference highlights and abstracts from peer-review publications by disease and condition delivered to your inbox and read on the go.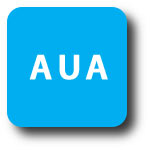 A change in the CCP score from the 25th to 75th percentile increased the hazard of DSM by 2.3 fold. Following multivariable analysis, CCP remained associated with an increased risk of DSM (HR 1.86). Of the variables examined, including CAPRA score and clinical parameters, CCP was the most significant independent prognostic factor for DSM. The CCR score was also predictive of DSM, while addition of CAPRA did not add significant prognostic information to the CCR score. CCP provides significant pre-treatment prognostic information for patients managed conservatively with active surveillance or watchful waiting, and is a valuable addition for the informed management of newly diagnosed PC patients.
Presented by Peter T. Scardino, MD, FACS at the American Urological Association (AUA) Annual Meeting - May 16 - 21, 2014 - Orlando, Florida USA
Click HERE to listen to Peter Scardino, MD, FACS discuss the study.
Click HERE to view the poster from this session.
Memorial Sloan Kettering Cancer Center, New York, NY USA
Written by Jeffrey J. Tomaszewski, MD, medical writer for UroToday.com.