ORLANDO, FL USA (UroToday.com) - In men with prostate cancer (PCa), the surgical margin status is one of the most important prognostic factors for biochemical recurrence after radical prostatectomy. Pre-operative identification of extracapsular extension (ECE) provides critical information for surgical planning allowing the surgeon to modify the dissection if needed. The reported specificity of multiparametric prostate MRI (MP-MRI) for ECE is high (90%), but the sensitivity is comparably low (58%). Dr. Peter Pinto's group from the National Cancer Institute conducted a study to evaluate which parameters of MP-MRI and MRI/US fusion-guided biopsy aid in the pre-operative assessment of ECE.
FREE DAILY AND WEEKLY NEWSLETTERS OFFERED BY CONTENT OF INTEREST
Did you find this article relevant? Subscribe to UroToday-GUOncToday!
The fields of GU Oncology and Urology are advancing rapidly including new treatments, enrolling clinical trials, screening and surveillance recommendations along with updated guidelines. Join us as one of our subscribers who rely on UroToday as their must-read source for the latest news and data on drugs. Sign up today for blogs, video conversations, conference highlights and abstracts from peer-review publications by disease and condition delivered to your inbox and read on the go.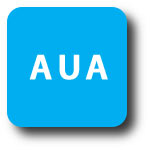 The authors reviewed the records of 370 patients who underwent radical prostatectomy at their institution between May 2007 and March 2014. They identified 116 patients who had pre-operative MP-MRIs suggestive of ECE, and who had MRI/US fusion-guided biopsy and extended sextant 12-core biopsy prior to surgery. The overall prevalence of ECE on final pathology was 23.1%. For the detection of ECE, pre-operative MP-MRI was 48.7% sensitive, 78.9% specific, and had a positive predictive value and negative predictive value of 35.9% and 82.8%, respectively. On multivariate regression analysis, only patient age and targeted biopsy Gleason score were statistically significant predictors of ECE on final pathology when MP-MRI was negative for ECE.
The authors concluded that when MP-MRI fails to detect ECE, MRI/US fusion-guided biopsy, Gleason score, and age are useful pre-operative predictors of ECE on final pathology. This knowledge may guide pre-operative surgical planning and reduce the incidence of positive surgical margins after robotic radical prostatectomy.
Presented by Dima Raskolnikov at the American Urological Association (AUA) Annual Meeting- May 16 - 21, 2014 - Orlando, Florida USA
National Cancer Institute, Bethesda, MD USA
Written by Chinonyerem Okoro, University of California (Irvine), and medical writer for UroToday.com