ORLANDO, FL USA (UroToday.com) - Radium-223 has recently been introduced for the treatment of metastatic castrate resistant prostate cancer (mCRPC). Compared to its counterparts, Sm153 and Sr89, Ra-223 has a favorable side effect profile given its cytotoxic mechanism of action and excretion. Dr Marc Bienz from the Montreal presented data on short-term pain evolution, morbidity, and hematologic profile of patients with mCRPC treated with Ra-223. In total, 19 mCRPC patients treated with Ra-223 were included for analysis. Injections were administered monthly in accordance with FDA recommendations. Pain patterns were classified by groups into no/minimal pain relief, worsening pain, and pain improvement.
FREE DAILY AND WEEKLY NEWSLETTERS OFFERED BY CONTENT OF INTEREST
Did you find this article relevant? Subscribe to UroToday-GUOncToday!
The fields of GU Oncology and Urology are advancing rapidly including new treatments, enrolling clinical trials, screening and surveillance recommendations along with updated guidelines. Join us as one of our subscribers who rely on UroToday as their must-read source for the latest news and data on drugs. Sign up today for blogs, video conversations, conference highlights and abstracts from peer-review publications by disease and condition delivered to your inbox and read on the go.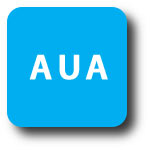 Following the first and second injections, 21.5% and 44.4% reported reduced pain symptoms, respectively. By the third injection, 50% had pain relief, and 21% reached total pain remission by the third injection. Of note, pain symptoms worsened in 10.5%. Side effects included diarrhea, constipation, nausea, vomiting, bone pain flair response, and lower limb edema in 31.6%, 5.3%, 26.3%, 5.3%, 26.3% and 10.5%, respectively. Dr. Bienz concluded that short-term results demonstrate promising bone-pain relief in half of patients even after only three injections and with mild side effects.
Presented by Marc Bienz at the American Urological Association (AUA) Annual Meeting - May 16 - 21, 2014 - Orlando, Florida USA
Montreal, Quebec Canada
Written by Jeffrey J. Tomaszewski, MD, medical writer for UroToday.com